WHO THE CONTRACT AUTHORS ARE
Computalaw has teamed up with some of the world's leading ecommerce and business lawyers over the last 20 years to develop and constantly update these state-of-the-art contracts for 21st century business needs in ecommerce, software, websites, databases, Cloud computing, innovation, copyright and business generally worldwide.
WHO THE CONTRACT AUTHORS ARE
Computalaw has teamed up with some of the world's leading ecommerce and business lawyers over the last 20 years to develop and constantly update these state-of-the-art contracts for 21st century business needs in ecommerce, software, websites, databases, Cloud computing, innovation, copyright and business generally worldwide.
M-T Michele Rennie (LL.B, NP.)
Principal Legal Author and Editor
Michele is Head of Intellectual Property and Internet Law at Computalaw Ltd, based in UK, Europe and internationally. Computalaw provides the most up-to-date IT, Internet and E-commerce legal and business contracts for worldwide use through www.computalaw.com which was awarded Internet Law Firm of the Year in 2018 & 2020, Leaders in Law – Internet & E-commerce 2020 and Global Law Experts for Internet & E-Commerce in 2019 & 2020.
Peter Brown (BA, JD)
US Contributor
Peter Brown maintains an active practice in the fields of information technology, cyber security, technology-related transactions, intellectual property and civil litigation. He has broad experience in alternative dispute resolution as an arbitrator, mediator and advocate. Mr. Brown is the principal of Peter Brown & Associates PLLC, a New York boutique law firm. Previously, he was a founding partner of Brown Raysman Millstein Felder & Steiner LLC where he practiced for over 25 years.
Juma Weeks, Esq. (LL.B)
European Co-Contributor
Juma is a senior associate in the Data and Technology team at the London office of Ropes & Gray LLP, a Boston-headquartered white-shoe law firm. He trained at what is now known as CMS Cameron McKenna Nabarro Olswang LLP (CMS), Europe's largest law firm, and was with that firm for over 9 years (part of which he spent seconded to its Brussels office).
Shalini Agarwal (LL.B., LL.M Cantab)
Indian Contributor
Shalini Agarwal is founding Partner at In Se Legal, a full-service Indian law firm. In Se Legal advises clients on a range of legal matters relating to Indian law and jurisdiction.
Raunak Singh (LLB)
Indian Contributor
Raunak advises domestic and international clients on varied corporate commercial laws in India. Raunak specializes in employment and HR laws and regularly advises several blue-chip companies on complex issues including data protection and privacy laws. Raunak also regularly advises clients on various issues relating to information technology in India. Raunak is a frequent speaker on various subjects on Indian law. Further, he has authored several articles published in reputed journals and business magazines.
Professor Dr. Hong Xue
Chinese Contributor
Prof. Dr. Hong Xue is Beijing Normal University Law Professor, Director of Institute for Internet Policy & Law (IIPL) and Co-Director of United Nations Commission on International Trade Law (UNCITRAL) and Beijing Normal University (BNU) Joint Certificate Program on International E-Commerce Law.
Anna Sharpe (LLB (Hons), LLM, Grad Dip App Corp Gov, ACIS, ASCA)
Australian Contributor
Anna is the principal of the law firm Sharpe Ivo, and is a respected transactional intellectual property, information technology and data protection lawyer. She appears in the Australian Financial Review's lists of the Best Lawyers of Australia and is named as one of Australia's Best Women Lawyers – IP in Doyle's Guide to Best Australian Firms.
John A. Tessensohn LL.B. (Hons.), LL.M cum laude
Japanese Contributor
John is a foreign attorney-at-law at SHUSAKU·YAMAMOTO, Osaka. His practice covers all aspects of technology-related and internet-related legal matters including complex agreements for technology services, cybersecurity, outsourcing, software development and distribution, inbound and outbound licensing agreements, creation and use of software (including open source software), mobile apps (B2C and B2B), websites, hosted services and cloud computing.
Kensaku Yamamoto (BPharm. Sc, MPharm. Sc., LL.M)
Japanese Contributor
Kensaku is an attorney-at-law and patent attorney at SHUSAKU·YAMAMOTO, Osaka. His practice involves technology and software contracts & licensing, intellectual property advisory & litigation, research and technology collaboration, computer-related contracts, patent, trademark, design, copyright, corporate, venture capital, distribution, franchise & dealership, information technology systems, electronic commerce, cloud computing, data protection & privacy, cryptocurrencies and other digital assets regulation.
Stephen Mason, Barrister (BA (Hons) (History and Educational Philosophy), MA, LLM, PGCE (FE)
Electronic and Digital Signature Specialist Contributor
Stephen is a barrister with an interest in electronic signatures, authentication, security, electronic evidence, email and internet use, and interception and monitoring of communications. He is an Associate Research Fellow at the Institute of Advanced Legal Studies in London.
PROFESSOR DR PABLO CORTÉS (LLB, LLM, PHD)
ALTERNATIVE DISPUTE RESOLUTION (ADR) SECTION - SPECIALIST CONTRIBUTOR AND EDITOR
Pablo has a chair in Civil Justice at Leicester Law School where he teaches and conducts research in the field of Dispute Resolution. Pablo is also Visiting Professor at Tashkent State University of Law. He also acts as an adjudicator/arbitrator for CEDR in a variety of civil disputes, including aviation, water, telecommunications and landlord-and-tenant.
David Bender (Sc.B, LLB, LLM)
Former US Contributor
David Bender (Sc.B., LL.B., LL.M, S.J.D.) is Special Counsel, Data Privacy, at GTC Law Group. He spent the majority of his career at White & Case in New York City, where he specialized in transactional matters, litigation, and counseling in the areas of privacy, intellectual property, and information technology. David founded the IP practice at White & Case, and was a co-founder of its privacy practice.
THE LATE JOHN THOMAS ("JAY") WESTERMEIER JR. (LL.M, JD, MBA)
Former US Contributor
The late, great Jay Westermeier sadly passed away on 22 December 2020 at his home in Williamsburg VA. He was a distinguished lawyer for over 40 years, latterly as Attorney at Law with Finnegan, Henderson, Farabow, Garrett & Dunner, LLP in Reston, Virginia prior to which he was a partner in DLA Piper US LLP, in its Virginia office.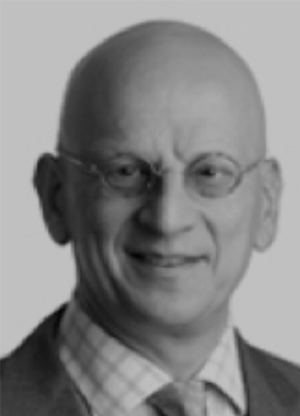 Philip Woolfson (M.A., LL.B)
Former Eu Contributor
Philip is a partner in the Brussels office of Steptoe & Johnson LLP and practices in the areas of European Union (EU) law, French and Belgian law, with a particular focus on financial services (insurance, mutual funds, banking, investment services), competition rules and e-commerce in financial services.  He heads the Brussels office financial services team and is particularly well-known for his experience and knowledge in cross-border insurance regulation.
Ganesh Prasad (LLB)
Former Indian Contributor
Ganesh Prasad (LLB) is a Partner with Khaitan & Co. Ganesh specializes in domestic and foreign venture capital and private equity investments in a variety of sectors, including financial services, insurance, education, human resource consultancy, real estate development, IT and IT services. He holds an advance diploma in network computing and software from the National Institute of Information Technology. He has also assisted several start ups and growth stage companies as well as public listed companies in receiving financial and strategic investments.
Vinay Joy (B.A. LLB (Hons))
Former Indian Contributor
Vinay Joy (B.A. LLB (Hons)) is an Associate Partner with Khaitan & Co. Vinay specializes in in advising a wide variety of clients on merger and acquisition transactions, joint ventures, private equity and venture capital transactions, due diligence exercises and contractual matters. He is a part of Khaitan & Co's Employment and Benefits practice where, in addition to advising on all matters relating to employment laws, he also advises clients on matters relating to data privacy and intellectual property. 

Takashi Kanai (LL.B., LL.M)
Former Japanese Contributor
Takashi is an attorney-at-law at Frantech Law Office Tokyo  and a professor at Musashino University, Tokyo. His practice involves computer-related contract law; Unfair Competition Prevention Law; Trademark, copyright, Product Liability, company law, franchising and intellectual property law and international finance. 


Wakaba Hara (LL.B., LL.M)
Former Japanese Contributor
Wakaba is in private practise at Makino-Law, prior to which she worked for the Japanese Ministry of Foreign Affairs. Her work there involved all areas of intellectual property law and corporate law focusing on international protection of intellectual property. She has studied at Keio University, Japan; the Legal Research and Training Institute of the Supreme Court of Japan and Columbia University School of Law, United States following which she was an associate lawyer at Mitsui, Yasuda, Wani & Maeda, Tokyo. She is a member of Dai-ichi Tokyo Bar Association and Japan Federation of Bar Associations since 1990.