OUR CONTRACTS
NEW Force Majeure Clause, updated to include Covid-19 pandemic.
All Contracts are fully drafted, ready-to-use yet fully editable – just fill in party names, product/price/contract details and also can be digital signed for immediate conclusion.
BUSINESS & CONSULTANCY
Force Majeure Clause, Proposal template, SoW template, Confidentiality/non-disclosure, Outsourcing, Consultancy, Evaluation, facilities management
COPYRIGHT
Protection, Assignment, Infringement, Confidentiality, E-Publishing
DATA / DATABASE
Licensing, Purchase, Use, Subscription, Hosting, Colocation
DISTRIBUTION
Software, System, Support, Evaluation, Beta test
E COMMERCE
Content, Advertising, Licensing, ISP, ASP, SEO,'App' License, SaaS Agreements, Colocation, Infringement, 3D printing, eBook publishing
SOFTWARE
'App' License, SaaS Subscriber, Development, Licensing, Support, Distribution, Assignment, Evaluation, Protection, Infringement
SYSTEMS
Procurement, Installation, Customisation, Evaluation Support, Outsourcing, Colocation
WEBSITES
'App' License, Development, Content, Advertising, Software Escrow, Hosting, Colocation, SEO, Infringement
WHY USE US?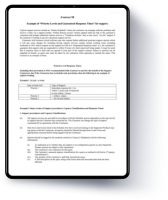 More than 600,000 contracts sold in 78 countries

We write the contract books for world wide use

We have 30 years experience

Saves you time and money

No drafting, just fill in names

We write the contract books for world wide use

We were awarded 'Internet Law Firm of the Year 2018'
OUR CONTRACTS ARE SUITABLE FOR:
Law firms to use for their clients

Start-ups to multi-nationals

All types of business innovation

Use in UK, Europe, USA, China, India, Australia, Japan and on the Internet
All Contracts are ready to use
just fill in party names and product details
and can be digitally signed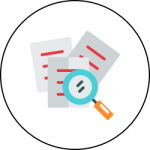 Fill in names and product details
NEWS FLASH
Michele Rennie of Computalaw has just finished reviewing the definitive English version of the new Chinese E-Commerce Law which came into force on 1st January 2019. It was written by our Chinese colleague, Professor Dr. Hong Xue, chief expert to the Chinese National People's Congress on E-Commerce Lawmaking Panel. It will soon be published in International Computer & Internet Contracts and Law as well as in CTLR